s special equipment, the standard production of
asphalt batching plant
is an important tool of process operation, daily maintenance, regular inspection, eliminate accident hidden danger, etc., can effectively ensure the security and stability, prevent wrong operation cause harm to the equipment and produce loss, good maintenance operation also can let the life of
asphalt batching plant
is greatly increased. Therefore, before every day operation, we should do the proper maintenance of the asphalt mixing station, which will make the asphalt mixing station operate better and create wealth.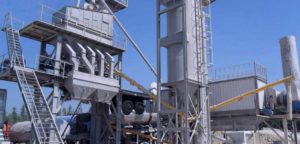 Asphalt Mixing Plant
Before starting the whole machine for the first time every day, it is necessary to start the air compressor first, and manually test whether the opening and closing actions of the three measuring weighing doors and mixing cylinder doors are normal and check whether the signals in place are normal. If the above manual test machine is normal, start the asphalt spraying pump again to test the spraying pump, and open the asphalt circulating pump at the same time to check whether it can start normally; If normal, then enter the normal start of the machine. The purpose of this is to confirm that the
asphalt station mixing
system is working normally and the asphalt spraying pump is operating normally, and to avoid the occurrence of failures such as the door cannot be opened, the door cannot be opened, and the sprinkler pump cannot be started and automatic mixing after the whole machine starts.
Before starting the automatic ignition of the dry drum burner, make sure to start the asphalt station induced fan (with the proper damper) and burner blower, and let them run for a few minutes before entering the burner automatic ignition program. In this way, the main purpose is to fully discharge the smoke in the drying drum and avoid the possibility of the dry drum explosion or dust removal box explosion during the ignition process of the burner. In particular, this detail should be paid attention to when the ignition fails for more than two consecutive times and the ignition is still high in the drying drum.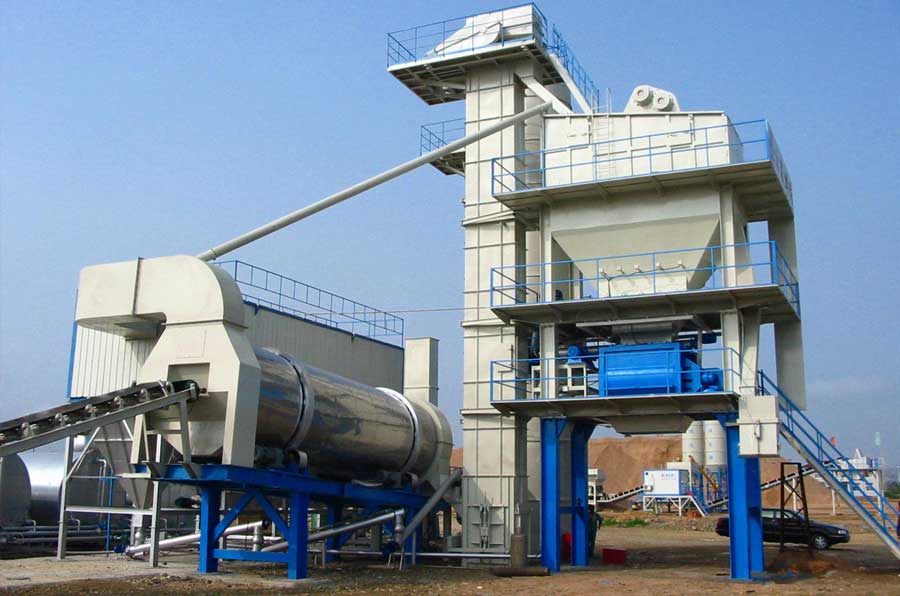 What are the storage precautions of asphalt batching plant?
Asphalt stand after burner ignition, wait until the exhaust temperature of 100 ℃ and the cold. If the material is loaded too early and the cool aggregate is heated while there is still moisture in the cloth bag, the moisture in the cloth bag will adhere to the bone dust, thus blocking the air gap of the cloth bag and affecting the dust removal effect of the cloth belt.
When the
asphalt batching plant
stops, it is better to keep the drying drum, draught fan and dust removal system running for about 5 minutes after the stop condition is reached. In this way, the main purpose is to allow the drying drum full heat, not due to high temperature shutdown caused drum deformation. At the same time, the operation of induced draught fan and dust removal system can reduce the dust adhering to the cloth belt, so as to reduce the influence of dust on the reduction of air permeability of the cloth belt due to damp.
After being used for a period of time, the air permeability of the dust removal cloth belt in
asphalt batching plant
will decline. The dust collection of cloth bags should be cleaned regularly, but it should not be installed less or not. If the tape is not installed or less, on the one hand, it will cause premature and rapid wear of the wind turbine of the induced asphalt station (because the fine sand particles in the dust will be directly discharged into the atmosphere without filtration under the action of the induced wind turbine, and a large number of sand particles will directly wear the induced wind turbine); on the other hand, it will cause serious environmental pollution