The working principle of
drum asphalt mix plant
First,the cold aggregate, asphalt and mineral filler are weighed respectively. The batch mix plant process begins when the aggregates is placed in appropriate bins of the aggregate feeders. The aggregates are then transferred to the drying drum by means of a conveyor. Drying drum is equipped with flights internally to promote drying efficiency. Once the aggregates leave the dryer, they are transferred to vibratory screen which does the task of separation of aggregates according to the size and the aggregates are dropped into the separate hot bins.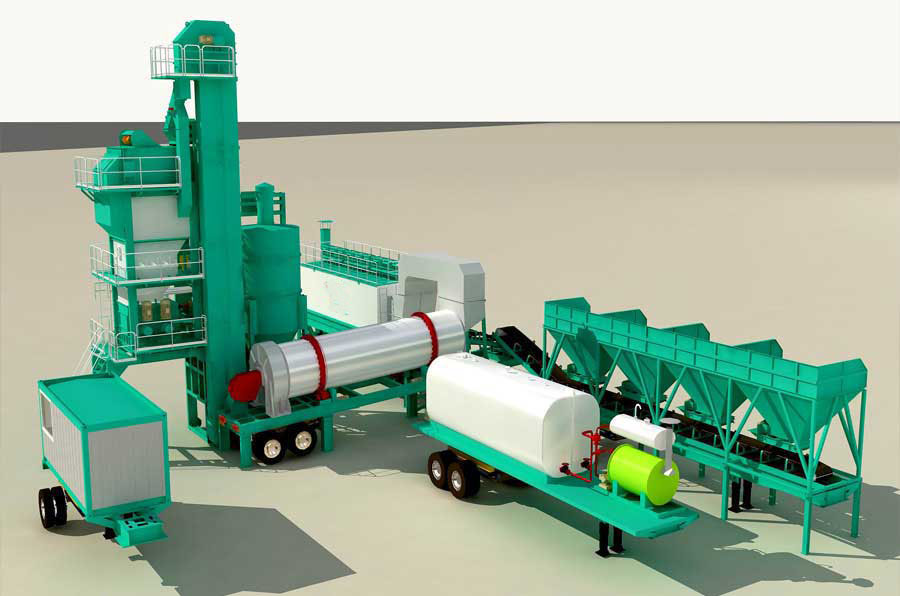 Since the aggregate size distribution is controlled, the desired aggregates and desired type is allowed to enter the mixing unit of the
asphalt plant
where it gets mixed with the liquid bitumen which comes pre-weighed from a heated storage tank. The mixing of asphalt and aggregates takes place in desired proportion as required in the final mix. Hot mix asphalt is then dropped into a hot storage silo or a truck.